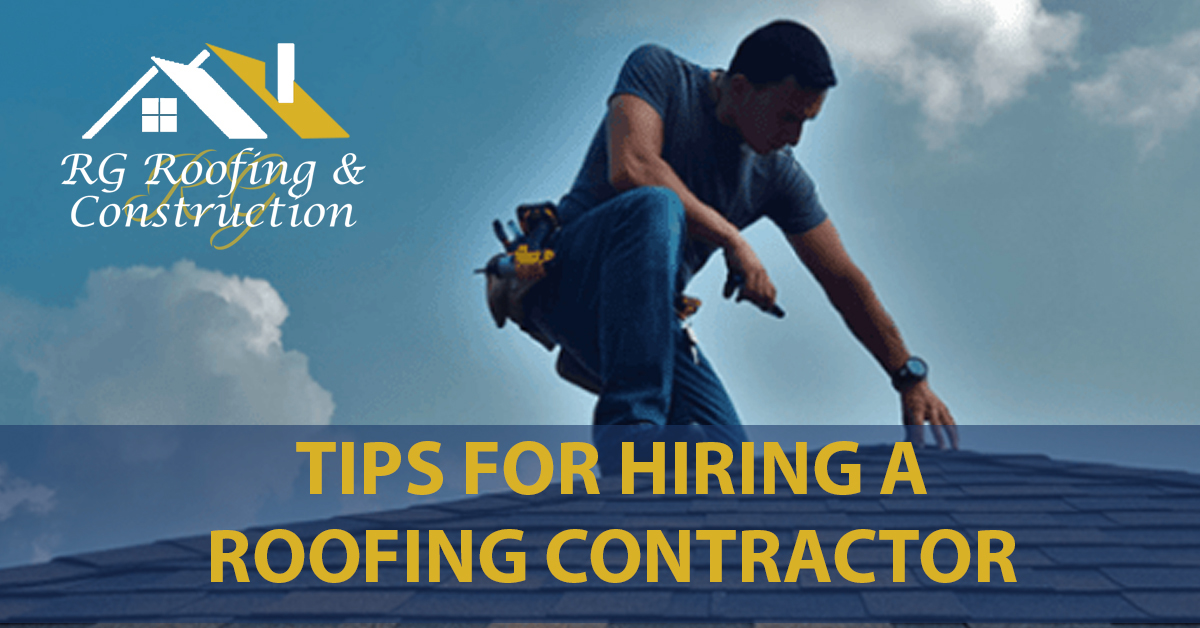 Tips for Hiring a Roofing Contractor
Your roof is your home's primary defense against the elements. That's why you should choose the best available materials to protect your investment, and the right roofing contractor to do the job.
Roofing installation can be a hit or miss affair. Many roofers have a lot of experience and will do a great job for you, but there's always the chance that you'll end up hiring a less capable roofing company.
Here are some tips for hiring a good roofing contractor:
Ask your roofer for a copy of permits & licenses
Always work with roofing contractors who have the necessary permits and licenses to operate as a roofing contractor in your state. This is the easiest way to make sure you are hiring a legitimate contractor who will back their work. RG Roofing & Construction is Licensed & Insured in Illinois.
Hire experienced Roofers
This advice might seem silly, but it's a fact that roofers who have been in business for some time have seen practically all possible roofing installation or repair issues. RG has been serving Aurora and surrounding areas for over 15 years, and the team has over 56 years of combined roofing experience.
Hire local roofing contractors
Hiring local roofers offers several advantages. Local roofing contractors have a much better grasp of the weather in your area, making them better prepared to provide roofing solutions for any issues that the local weather might present. RG serves Aurora, Elmhurst, Naperville and surrounding areas.
Do Your Research
All roofing contractors should have examples of past work, so ask for a portfolio to see if you're going to like their results. Also check out their reviews – a customer testimonial goes a long way. View RG's Testimonials here.