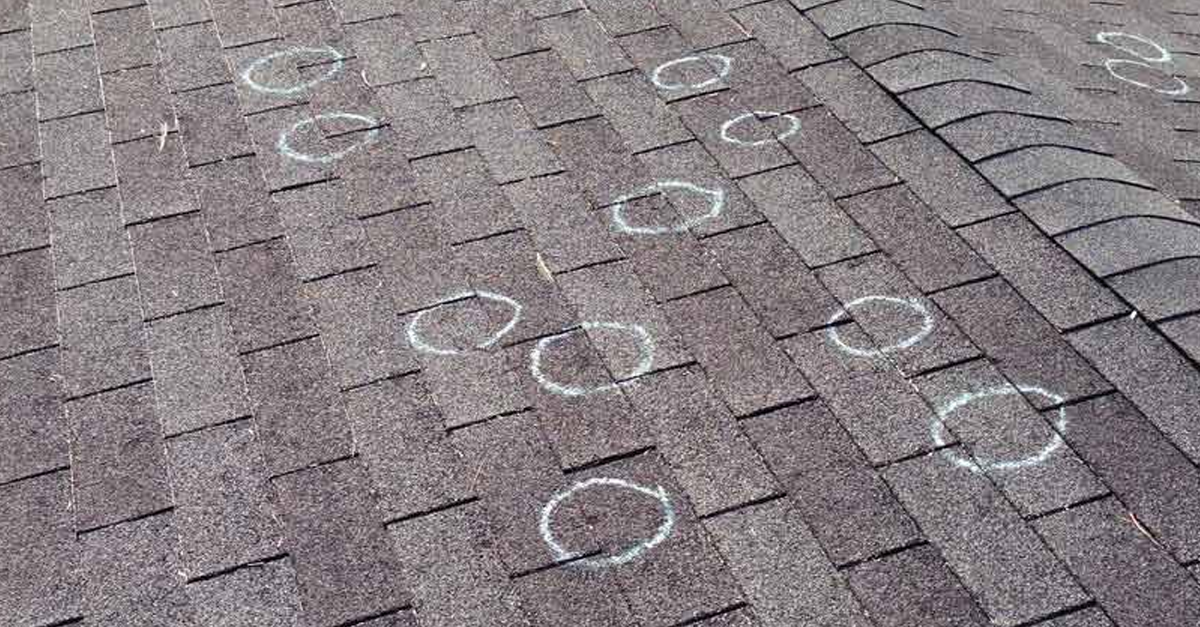 Storm Damage to Roof: What Should I Do Next?
After a severe storm passes through, its important to go outside and assess the possible roof damage it might have caused.
Hail Damage
Hail is a major threat to your roof's integrity, and is a leading cause of roof damage during spring/summer seasons. The dents and holes created by hail can cause problems right away if they are severe, but sometimes, they can go undetected for a while until the true extent of the damage is realized.
Performing a thorough inspection after a hailstorm and knowing what to do after storm damage does occur can help you avoid the common pitfalls that come with roof damage.
What to look for:
Water damage in the attic or along the ceiling
Shingle condition: Missing shingles are one obvious sign, but you may also have buildup on your shingles. Hail storms can cause dents and holes in asphalt shingles and should be addressed.
Missing flashing along the edges of the roof and along skylights, vents and chimneys.
Loose pealing sealant along those same penetration points
Knowing what to do after storm damage occurs is the first step in keeping your roof in good condition as even a small leak caused by heavy winds or rain can cause worse issues in the future.
We bring trust and peace of mind to every roof. If you believe your roof may have suffered damage from a recent storm, contact us for an honest assessment.